I happened to be outside yesterday evening taking pictures of the glorious sunset …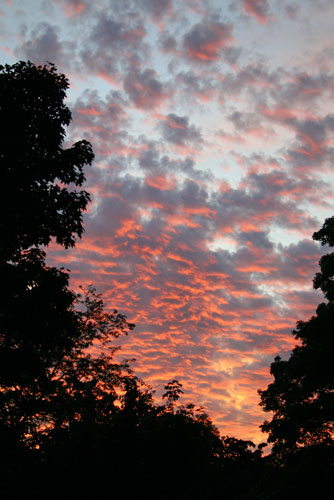 … when I heard, and then finally saw, these guys overhead: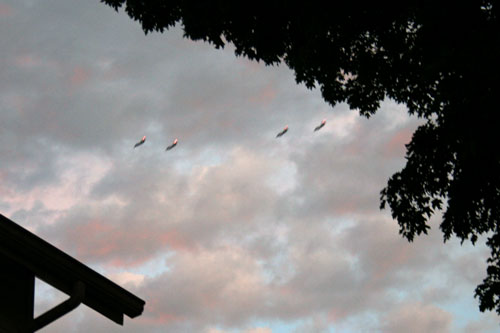 They were so loud, I'm sure the whole town must have heard them. I only wish I had a better lens on my camera at the time.
I'm guessing the jets were part of a flyover at Gillette Stadium before last night's game.