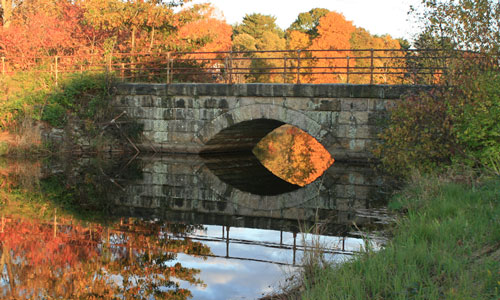 Rain or shine, the place to be on Sunday afternoon is the Beals' Preserve. Here's your definitive guide to the festivities.
When: Sunday, September 27, 12:00 to 5:00 pm
Where: South side of Main St opposite Chestnut Hill Road (map)
Parking: South side of Main St., follow the signs
Scheduled events:
12:00 – Arrive, picnicking
12:30 – Ribbon cutting/dedication
1:00 – Animal Adventures Presentation
1:00 – Trail walk with naturalist Peter Alden
Peter Alden a world-renowned naturalist, lecturer, ecotourism guide and author of 15 books on North American and African wildlife, including the National Audubon Society's Regional Field Guide Series.
1:00 – 4:00 Gordon Morrison, illustrator, at pond
Gordon Morrison author, artist, illustrator. Winner of numerous awards including the prestigious "John Burrows Award" for his 5 nature books for children including "A Drop of Water" and "Nature in the Neighborhood." He is also the Illustrator of the well-known Newcomb's Wildflower Guide and Mass Audubon's "Curious Naturalist" series.
2:00 – Trail walk with naturalist Jeff Collins
Jeff leads local and International bird walks and gets a particular thrill out of introducing people to birding. He holds a Master of Science in botany from the University of Vermont Field Naturalist Program. Bring binoculars if you have them.
2:30 – Trail walk with naturalist Peter Alden
4:00 – Book signing – Gordon, Peter, & Jeff
4:30 – Last bids for silent auction.
Ongoing throughout the afternoon:
Artists Painting in the field
Scarecrow display on property
Silent auction
Nature based scavenger hunt
Lemonade & snack stand – refreshments for sale
Bluegrass Music by Railroad House Band (railroadhouseband.com)
See you there!