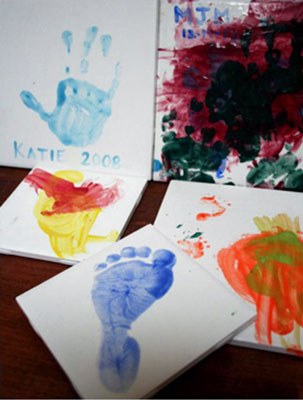 Here's an idea I love. The Southborough Arts Center is offering private tile-painting workshops where you and your kids can make ceramic keepsakes just in time for the holidays.
From now until December 15, you can book a tile-painting workshop for you and four or more of your friends. At the workshop — which can be held at your home or at the Arts Center — you and your kids can make tiles for decoration, to put into frames, or to use as coasters or trivets. You can also make ornaments.
The activity is fun and safe for kids, as well as adults. The glaze is lead-free and food safe. All pieces will be fired in a kiln, and where appropriate, will come with felt pads on the back or ribbon in the hole.
Ornaments cost $8 each, a set of four 4×4 tiles is $16, and a large 6×6 tile is $8. For more information, check out this flyer from the Arts Center.
To book your party, email info@southborougharts.org.