The toddler is a bit young to get the full meaning of Thanksgiving, but on a walk through the woods this morning we tried to point out all the wonderful things there are to be thankful for.
Like acorns.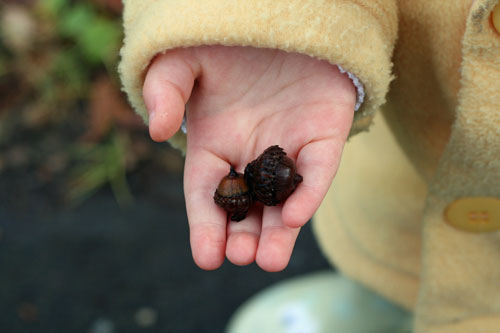 And pine cones.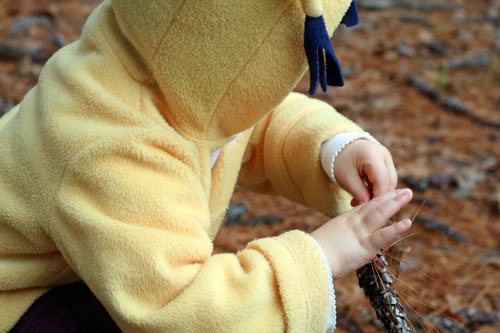 And the tallest trees.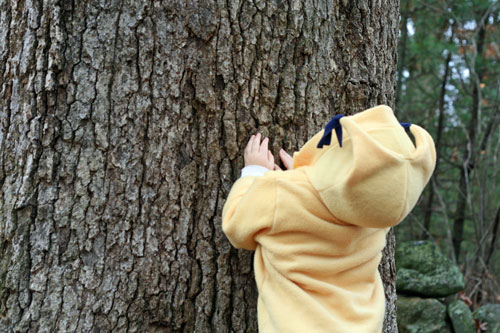 And so many, many other things.