Did you know there's a massive zoning project underway that will impact development in town for decades to come?
The Zoning Advisory Committee (ZAC) has been working for a couple years now to revamp the town's zoning code. The implications for the town will be far-reaching, so the ZAC has sponsored a number of public forums and working sessions to gather up feedback from residents on how they'd like to see the town developed (or not).
Two more such sessions are scheduled for February, one on open space and one on the villages. You can get all the details in this flier (click to enlarge):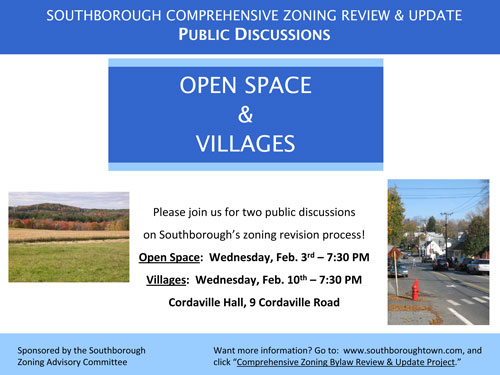 All residents are invited to attend. And if you need some additional incentive, they usually serve cookies.