Earlier this year I told you about the A+ Bonus Bucks program from Stop & Shop that lets you earn money for Southborough schools as you shop. I thought it would be interesting to check on how much money the program is bringing in.
According to the latest numbers on the Stop & Shop website — which I believe were updated at the end of January — the money from the program isn't going to solve the school's current fiscal crisis, but at least it might fund a classroom program or two.
Here are the totals. (Note: Neary is not participating.)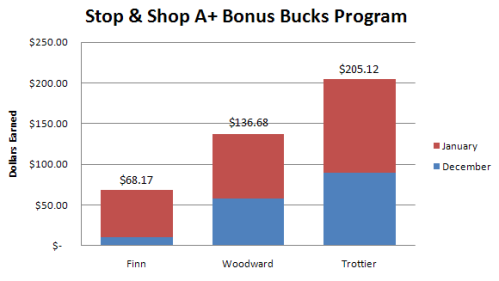 The program runs through March 25, so there's still time to help the schools earn more cash. All you have to is register your Stop & Shop card, and then each time you use it, the schools will earn Bonus Bucks.