Please join me in welcoming the latest My Southborough sponsor, Candilicious. Keep reading to learn more about all the yummy things they have to offer. For information on how to become a My Southborough sponsor yourself, click here.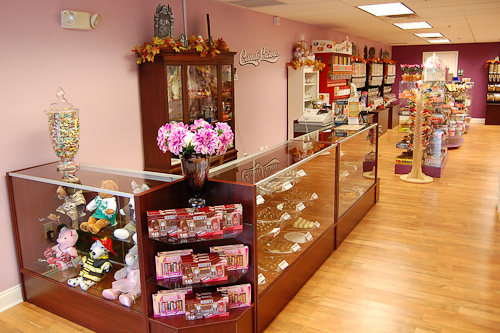 Almost one year ago, Southborough got a sweet new spot in Candilicious, a candy store located in the Town Center Plaza. But it's more than just candy — Candilicious specializes in birthday parties for the kids complete with candy (of course) and create-your-own Animaland stuffed critters.
Here's more about Candilicious in their own words:
Our candy store has 66 different candies offered in our self serve bins and dispensers. Our selection of imported chocolate bars, gourmet truffles, and candy covered pretzels will be sure to delight any adult taste. We also carry Divvies and Vermont Nut Free candy for those who have food allergies and are sure to satisfy the young and old.

Our line of fudge from Phenomenal Fudge from Vermont is sure to please the most ardent fudge lovers. We also offer 21 different nut products and trail mixes from our self serve bins, which allows you to create your own mixed nut selection.

We have three different birthday party packages to choose from, and we will always try to meet your special requests. All birthday parties include an animal for each quest to stuff, a design-your-own t-shirt for the animal, and make-your-own candy favor box with six different kinds of candy. The birthday child with the help of their parents picks out the candy for the party.

We will work with you to put together an event. Whether it's a troop, pack or children's get together we will put our best effort to make your event special.
Candilicious is open Tuesday through Saturday, and Sundays for special events. You can learn more on their website (www.candiliciousstore.com). Next time you're in the Town Center Plaza, stop in and check out their selection.