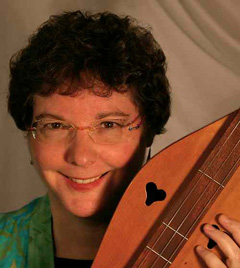 On Sunday, March 28, the Southborough Historical Society will present "Songs of the Revolution," a look (and listen) at songs popular during the Revolutionary War.
Here are the details:
In Colonial Dress, performer Diane Taraz presents the "greatest hits" of the era, wonderful melodies rich in history, and explains the fascinating stories behind them. Diane takes listeners on a fascinating trip back in time, singing the songs people enjoyed in 1776 — lively drinking songs, laments for beloved soldiers, and ballads created in response to dramatic events of the American Revolution. She performs many with voice alone, the most authentic style, and also plays guitar and lap dulcimer, a centuries-old instrument with a lovely antique sound.
The show starts at 2:00 pm at the Southborough Historical Museum, which is located in the old schoolhouse directly behind Pilgrim Church. It's free and open to the public.