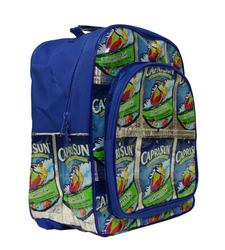 The Metrowest Daily News reports on a novel recycling program at Woodward. Students are collecting empty drink pouches — think Caprisun and the like — and sending them to New Jersey-based TerraCycle to be made into useful items like backpacks. The school gets two cents for each pouch collected.
Woodward School nurse and drink pouch collection coordinator Mary Ellen Duggan said her school initiated a cafeteria recycling program in December.

"We started collecting the drink pouches in January and in two months we've collected about 800 of them," she said in an e-mail. "We've cut our cafeteria trash disposal in half and are very grateful for this opportunity to help us become more responsible citizens while earning money for our school."
Read more in the Metrowest Daily News.