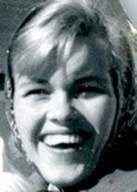 Former Southborough librarian Judy Williams-Thornton passed away on May 15. Judy became Southborough's librarian in 1972, and stayed in the position for more than 30 years. She later moved to Yarmouthport.
She is survived by her husband, Richard Thornton, of Yarmouthport; her daughter, Kristen Caira and her husband, Greg Caira, of Marshfield; her son, Eric Williams and his wife, K.C. Myers of Wellfleet, her granddaughters, Diana and Tess Williams, and her former husband, Robert Williams, of Dennis.
Donations in her memory may be made to the Friends of the Southborough Public Library, 25 Main St., Southborough, MA, 01772.
Services will be private.