My Southborough reader Pat Quill was walking her dog this morning when she came across a most unusual sight: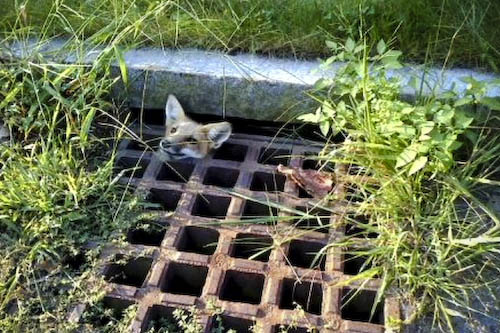 Perhaps on the hunt for water, this poor fox got stuck in a storm drain. Pat called the police and animal control who freed the little guy.
Thanks to Pat for sending in the photo!