If you're training for the annual Heritage Day Road Race, you'll no doubt want to know the route.
The course starts at Neary School and follows Parkerville Road to John Matthews and then up Middle Road. Then it heads down Main Street to Deerfoot Road where runners will climb Southborough's version of Heartbreak Hill to the Trottier School entrance. From there it's a downhill jog back to Neary.
Here's a map.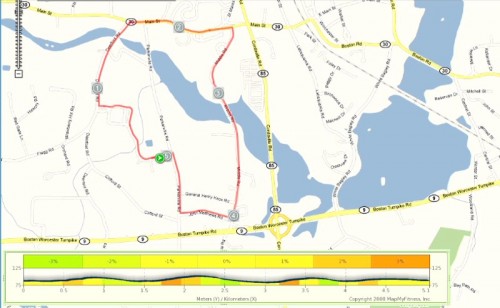 If you haven't signed up for the road race yet, there's still time. Pre-registration ends September 21. You can sign up as a runner, a walker, or – new this year – a virtual runner. For more info, see this post.