Compared to black bears, fox are a relatively common sight in Southborough, but still not an animal you encounter every day. Reader Karen Muggeridge snapped this photo of one who visited her yard recently.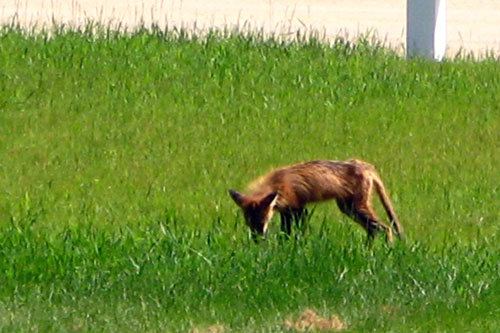 She also captured this cute (and entirely ubiquitous) guy checking out her fire pit.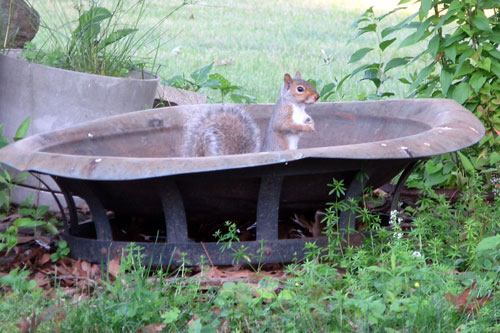 What about you? Bears notwithstanding, what have been your favorite wildlife sightings recently? Share in the comments.