There are 351 towns and cities in Massachusetts, and Debbie and Pete Lincoln have visited them all. On Sunday the couple will be at the Southborough Historical Museum to share tales and anecdotes of their journeys around the state.
Check out this flyer with more information.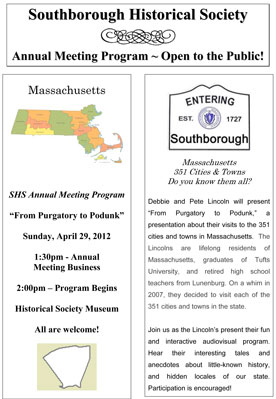 The event is free and open to the public. The Southborough Historical Museum is located at 25 Common Street in the historic Flagg School just behind Pilgrim Church.