Out in my backyard yesterday, with the clouds darkening and the rumble of thunder in the distance, I came across this stunning creature: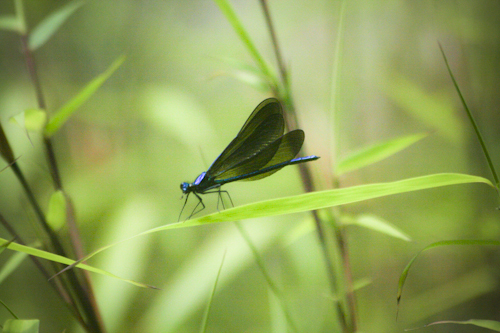 There were actually several of them enjoying a rest on my bamboo plants with their shiny blue-green bodies and velvety black wings.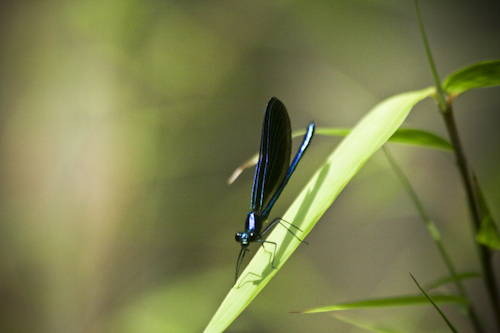 I thought they were dragonflies, but a little research suggests they are damselflies of the Ebony Jewelwing variety. An appropriate name.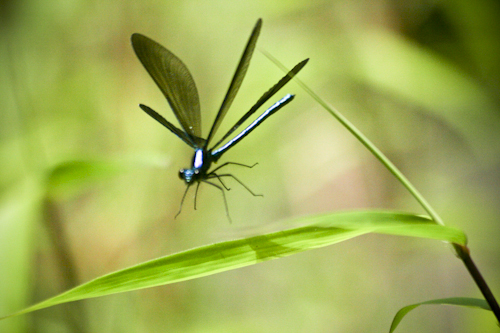 They eat mosquitoes, and they're lovely, and they're welcome in my yard anytime.