[This is the latest in an occasional series by Beth Melo, a Southborough mom who loves to read to her kids. In this installment, Beth shares recommendations for your little ones about to start kindergarten. This post was originally published on the Southborough Library website, and has been reposted here with permission. For more of Beth's book recommendations, click here.]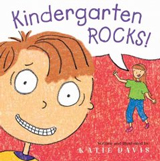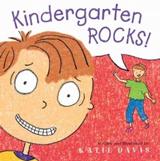 I try to base most of my book recommendations on my families' experiences. Last summer, as my daughter prepared to start Kindergarten in the fall, I reflected on preparing her to start preschool one summer long ago. Now, that she's graduated from Kindergarten, I'd like to share what I learned last summer.
It felt like a long journey. She started stressing out the year before. She hated the idea of leaving preschool. While she was dead set against it, I mostly avoided the topic. When she finally came around to the idea toward the end of preschool, I found books to reinforce her positive feelings and avoid her regressing. In the end, she was excited about everything, including her first bus ride, which she gleefully breezed onto.
By reading about kindergarten throughout the summer, I was able to read a number of books while still just sprinkling them in among books on other topics. Reading unrelated books can be good preparation, too. For instance we just stumbled on, Pomelo Begins to Grow by Ramona Badescu. This is an odd little book about a tiny "garden elephant" who realizes he is growing and has questions about it. In the end, he realizes that he is ready to deal with goodbyes and to face new adventures.
When I researched kindergarten books, I discovered a slew of stories about the first day. What I was disappointed to discover was how many of them focus on negative experiences, especially with unfriendly classmates. While most show how the children handle these experiences (often turning enemies into friends), I worry that these would make children fear their unknown classmates. These seemed better suited to reading to children already attending kindergarten.
I also found many books that showed a version of kindergarten that doesn't reflect the true experience, or at least Southborough public kindergarten. I tried to avoid reading ones that gave her a false image of what school would be like. (Though nothing is 100% accurate.)
Fortunately, that still leaves plenty of good books. Here are the ones that I like the most: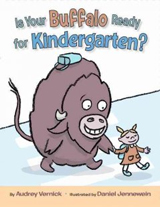 Books that explain Kindergarten, or follow a child's happy, first experience: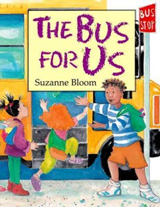 Books that encourage kids to be excited about taking the school bus
I find some bus books to be too chaotic (boisterous children running around or throwing toys, etc.) to encourage a child who will be stepping on to the bus without mom for the first time. These books make the bus look fun or routine:
Wheels on the Bus by Ann Owen. This version uses a school bus for the illustrations and unlike some others seems close to what kids can expect to see on a bus – except for moms with babies (I assume because those lyrics are popular.) I simply say, "Wait, do babies go to school on a bus? Nooo!"
The Bus for Us by Suzanne Bloom shows kids waiting at a bus stop with an overeager girl hoping every vehicle is their bus.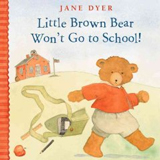 Books that are meant to overcome fears about Kindergarten
I think that the value of these books depends on your child's state of mind. These books show children who start out afraid to go to Kindergarten, then learn to love it. I don't believe in introducing fears that children don't already have. I also worry about reinforcing fears that may otherwise pass. But, if as school approaches your child is anxious and the books above don't help, these books might be helpful:
Good luck to everyone preparing for their families' kindergarten journeys. I hope it as enjoyable for your family as it turned out to be for mine.
As always, if you have any questions for me, feel free to e-mail becmelo@yahoo.com. If you have any suggestions for other parents, you can post a comment below.