[Ed. note: The following is a letter from Southborough native Kerry Kendall, who is currently serving in Afghanistan with the US Army. Having been deployed since February, Kerry was the recipient of care packages sent from Southborough this spring. In addition to the usual treats, the packages included letters from an inquisitive bunch of Southborough students. Kerry's letter below is in answer to their questions about her life as a soldier and more.]
To My Southborough Readers:
I was one of few Southborough residents who received several care packages due to the town's care package drives. I was honored to be on your list as a recipient, and the care packages were over the top. Although the candy, food, and personal items are always appreciated, the letters I received from children at the Mary Finn and Woodward Schools were extremely moving. The clarity in which they wrote, and the appreciation that they have for what I do is amazing. I have read them over many times, and am in awe.
Due to the summer break, I asked Susan if I may reply to some of the questions in the letters. All of the children requested a reply, so this is the best way I can think of due to mail and time constraints.
Pranay from Mrs. Terry's class at Woodward asked the following:
What is your favorite subject? My favorite subject in school was history
What is your name: My name is Kerry Kendall, but while over here, most people will call me Lieutenant Kendall or "LT"
What part of the Armed forces do you serve: I serve in the US Army
Kamron from Mrs. Goulet's Class at Woodward asked:
What do you do as a soldier? Soldiers have many jobs in the Army, but over here, my job is to talk to Afghan women and children. I look to help them, and frequently visit schools and health clinics to make sure they are getting education and health care like we have in the United States.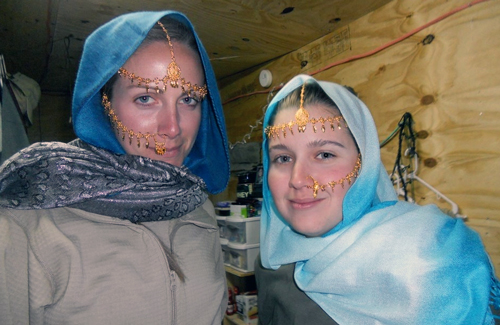 Bennett from Mrs. Goulet's class asked:
Where do you live? This is a complicated question! I move around quite a bit over here, but I call Southborough, MA my home.
Emerson from Mrs. Terry's class at Woodward asked:
Do you have a pet? Yes, I do, her name is Nola, and she is a chocolate lab.
What grade did you like the best? I really loved 1st grade
Favorite Sport: I love to watch football, and play soccer
Where do you sleep?: For most of my time here, I sleep in a "mud hut", which is a building made of mud, and we have plywood walls for our rooms. I have also slept in a tent, plane, and barracks- it all depends where I am for the night!
Hannah from Mrs. Daly's class at Woodward asked:
Do you have a pet? At home or away? I do have a pet, my dog, Nola, who is currently in Southborough with my parents. After I come home from Afghanistan, we will be moving back to an Army base.
And finally, Conor from Mrs. McClean's class at Woodward asked:
Do you have a friend named Sean in the Army? I unfortunately do not.
Where are you headed, and how long does it take? I spend most of my time in Southern Afghanistan. Through many flights, it takes roughly 18-20 hours to get to my final site from America…with many stops in between!
Thank you all again for your incredible support. Few soldiers even have family members to send them care packages- but to have a town speaks volumes.
Sincerely,
Kerry Kendall
1LT, United States Army