There are several significant construction projects taking place along the Route 9 corridor in Southborough this summer. Many of you have wondered what they're all about, so I thought I'd do a little recap. Here they are, moving from east to west along Route 9.
Route 9 westbound at Pleasant Street – New England Center for Children
Look to your right on Route 9 westbound just before the intersection with Central Street and you'll see the beginnings of a 10-000-square-foot daycare center the New England Center for Children is building for its employees. The project is being funded through a $12-million bond from the quasi-public agency MassDevelopment.
NECC has long provided daycare for its employees, but the school says it has outgrown its current space.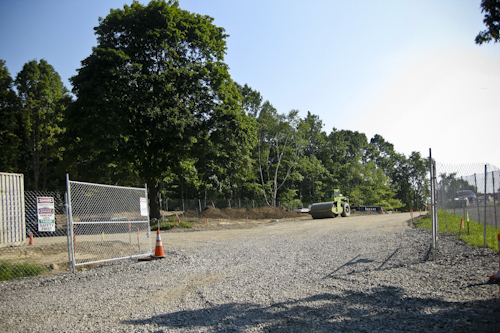 Route 9 eastbound at Crystal Pond – Madison Place 40B
The biggest of the construction projects along Route 9 can be found just west of the intersection with Crystal Pond Road. Crews are clearing the way for a 140-unit 40B apartment complex to be called Madison Place. Westborough developer Robert Moss secured approval for the project in July.
The project calls for 11 buildings containing a total of 140 rental apartments — 84 one-bedrooms and 56 two-bedrooms.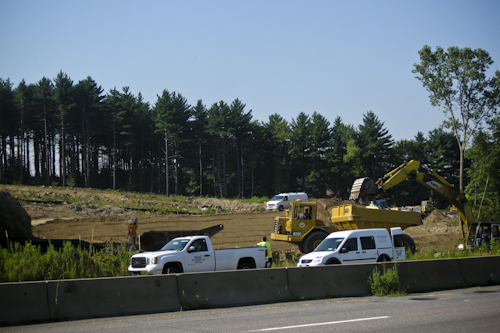 Route 9 westbound at Flagg Road – Cumberland Farms
Where the Gulf station on Route 9 west used to stand, there now exists a gaping hole. The gas pumps and accompanying Cumberland Farms store were torn down to make way for a remodeled version. The new Cumberland Farms will sport a Colonial-style exterior, and the gas pumps will be reconfigured to improve traffic flow.
Sadly (so says my daughter) the new Cumberland Farms will not have a Dunkin Donuts.