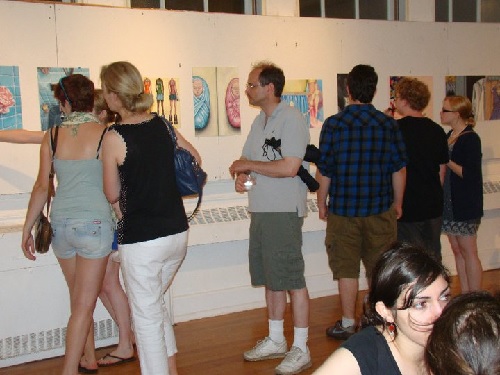 This week, the community organization I'm profiling has come to me with an urgent plea.
Southborough is in danger of becoming the only town in the state without a local arts council.
All it takes to fix this, is one person willing to make a difference by joining their board. [Editor: The plea was answered and then some.*]
The Southborough Cultural Arts Council
Mission:
To fund cultural projects that benefit and enrich the Southborough community.
Main activities:
SCAC is a volunteer, municipal board of the Local Cultural Council program. We annually grant state funds from the Massachusetts Cultural Council to projects.
Past projects to receive grant funding include:
Pilgrim Church's Annual Messiah Concert
Algonquin's student art and literary magazine, Sachem
The Southborough Genealogy Club
The Assabet Valley Master Singers
The Author Series at the Southborough Library
Metrowest Symphony Orchestra concerts
School-wide art projects at Trottier
Plays at the Senior Center
Special children's performances at the Southborough Library
Our biggest challenge:
We are currently in risk of losing our funding unless we find another board member.
To participate in the Local Cultural Council, our board must have five members. And those members have term limits! So, some of our stalwart supporters have been forced to retire.
How can people best help?
We are asking for at least one member of the community to help us.
Contact:
Alexandra De Collibus
Southborough Cultural Arts Council, co-Director
director@southborougharts.org
508-709-9799
*Update (9/15/14): 15 residents answered SCAC's call last fall! You can read a more recent update on their successful status and work from March 2014. However, their mission and activities as outlined above remain unchanged.