The Senior Center will host their Autumn Fair next week. Volunteers will be selling refreshments and "unique table offerings."
This is an the annual fundraiser for the Friends of the Council of the Aging. So plan to stop by on Saturday, November 23 between 9:00 am – 2:00 pm.
They hope to be selling baked goods,  jewelry or hand knitted hats, mittens and scarves.
But, there's a catch. They need donations to make that happen!
If you're crafty or make a mean brownie, please consider helping them out.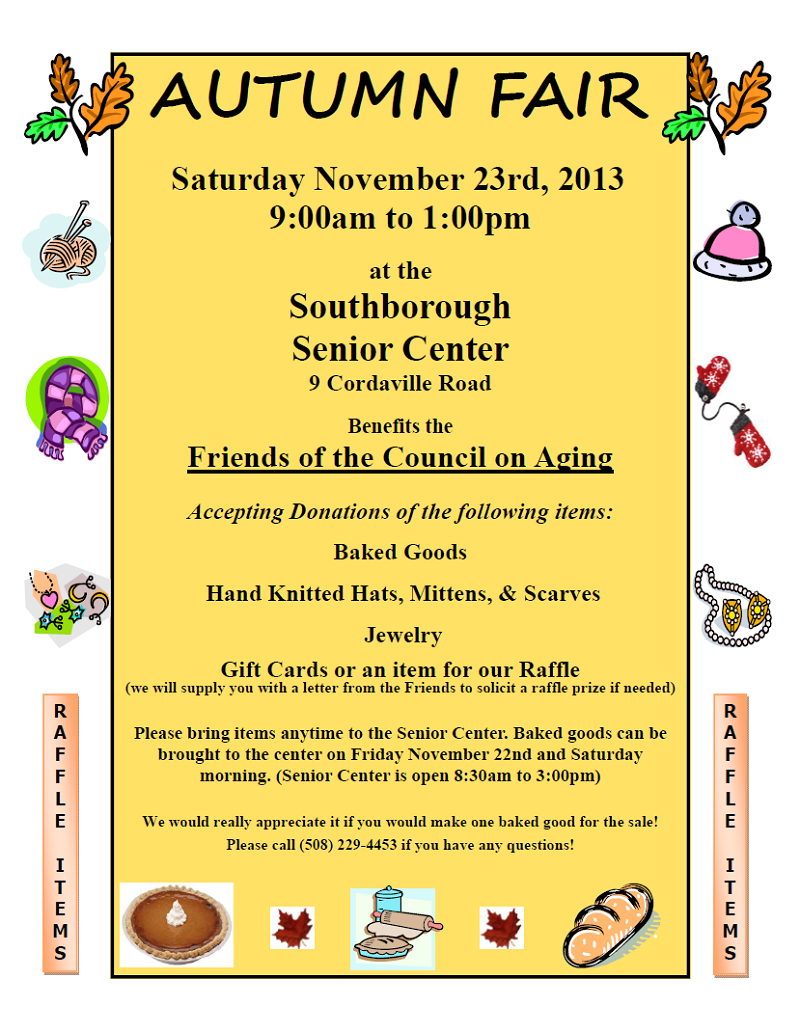 If you aren't the homemaking type, that's OK. They are also asking for donations to the raffle, including gift cards.
Most items can be dropped off at the Senior Center anytime.
Baked goods should be brought either Friday, November 22nd or the morning of the Fair.
They will also hold a raffle featuring local restaurants, goods and services.
If you would like more information on how you can help, call Jane Monroe at 508-485-7460.