If your children are big WWF fans they may be asking you to sign up for Algonquin's Youth Wrestling Clinic.
They may be disappointed, and you may be relieved, to learn that coaches will be teaching amateur wrestling techniques.
The clinic is for 5th-8th graders will run December 10 through February 27 on Tuesday and Thursday evenings.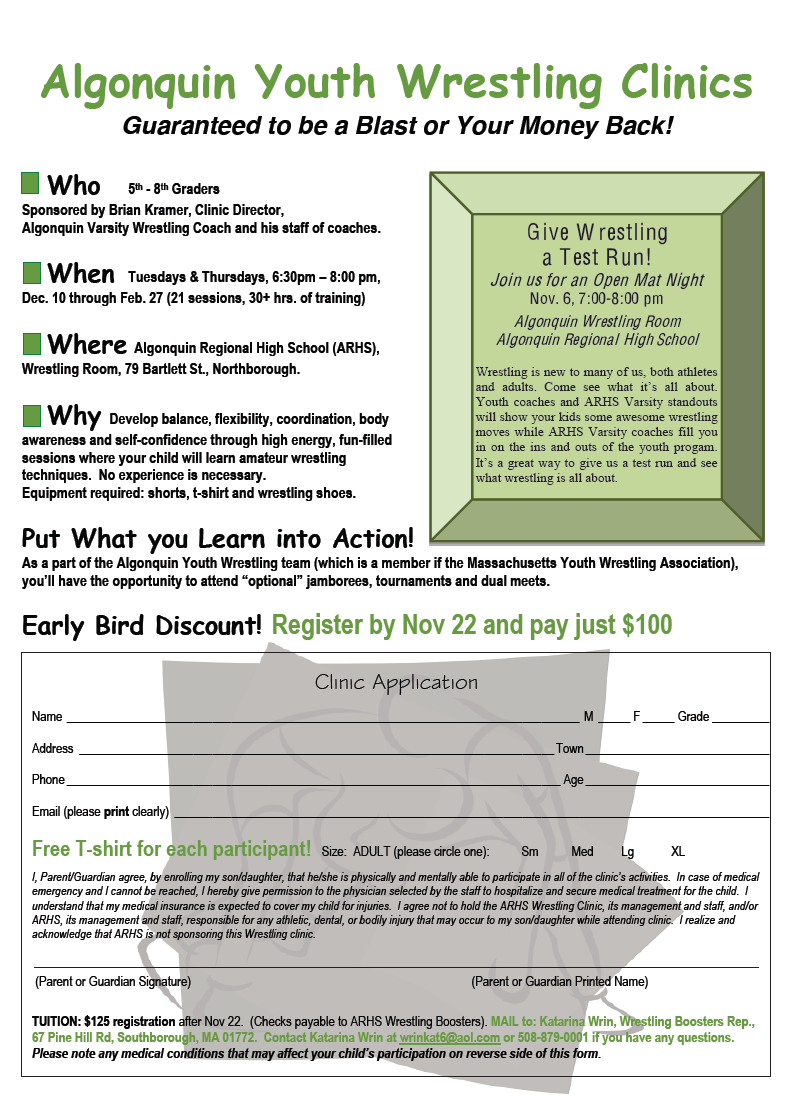 Why wrestling? Program coordinators pitch:
Develop balance, flexibility, coordination, body awareness and self confidence through high energy, fun filled sessions where your child will learn amateur wrestling techniques.
Participants can register for $100 up through November 22nd. After that the price goes up to $125.
Contact Katarina Wrin at wrinkat6@aol.com if you have any questions.
Click on the flyer for registration form and details.