Ask most people what the best annual shopping event is and they'll probably say Black Friday. But for many kids in Southborough, the answer is the Annual Kids Shop.
Each year, kids look forward to Boy Scout Troop 92's gift shop. At the Annual Kids Shop, children can buy gifts for their families without parents' prying eyes.
The Woodward School Cafeteria is supervised by scouts and adults. Tables are setup for kids to buy inexpensive items. And the scouts will even wrap presents for free.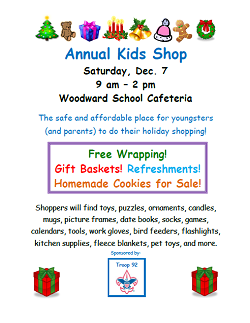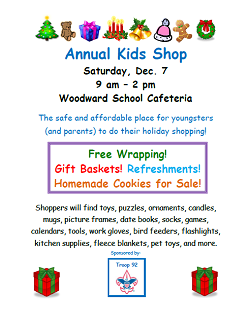 (And if you can't trust the Scouts to be honest about the kids' change, who can you trust?)
This year's Kids Shop will be held on Saturday, December 7 from 9:00 am – 2:00 pm.
Offerings include toys, puzzles, ornaments, candles, mugs, picture frames, date books, socks, games, calendars, tools, work gloves, bird feeders, flashlights, kitchen supplies, fleece blankets, pet toys, and more.