When you are scoping out great Black Friday deals, you may want to keep one extra gift in mind.
Toys for Tots is running its annual collection drive.
As always the goal is to help less fortunate children experience the joy of Christmas. Toys must be new and unwrapped.
Looking for a local dropoff box?
Two collection sites in Southborough have shared their info: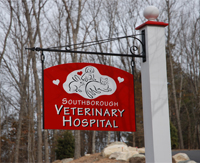 Southborough Veterinary Hospital
78 Deerfoot Road – 508-485-4259
Now Collecting
Monday thru Friday 8a-6p and Saturday 8a.-1p.

The Faherty Family
3 Harris Drive
Collecting now through December 15th
One of (if not THE) biggest Christmas light and outdoor decoration displays in town. (Last year, they had to take a hiatus for personal reasons.) They hope to have it up again by December 1st. So you can swing by for a look after dark and drop off a donation.
If you know of any other Southborough drop off spots, post a comment or send me a message (mysouthborough@gmail.com).
According to the official website, toys can also be dropped off at State Police barracks, Learning Express at Solomon Pond Mall, or any Toys R Us/Babies R Us.