If you are considering running for office in Southborough, the process begins next week.
Starting Monday, residents can pick up nomination papers from the Town Clerk's office. They will need to be returned with signatures of 44 registered voters by March 21st.
(I hope everyone is turning in their census forms to keep their names on the voter list.)
Here are the seats up for grabs: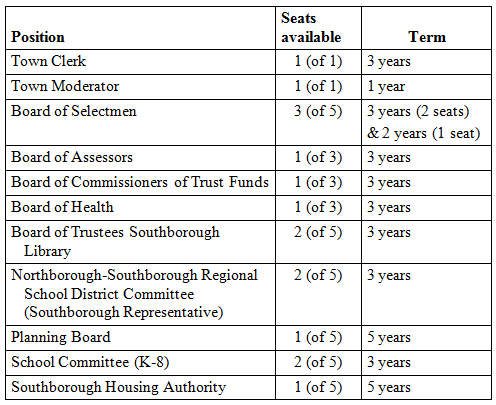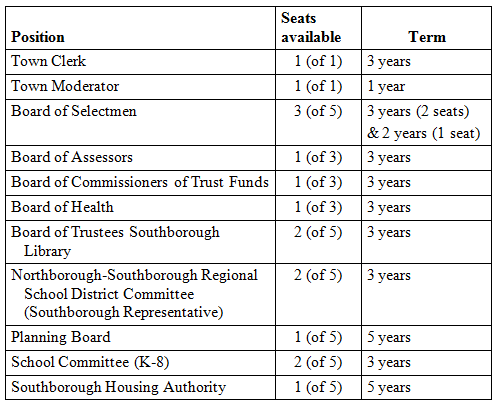 And here is the political calendar for this election.