The Southborough Rotary Club is inviting the community to a "social gathering" this Wednesday.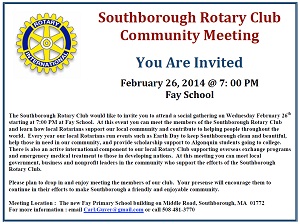 They look forward to explaining their work for both the local community and worldwide causes.
You can learn how to support these ongoing efforts.
The event will be held at 7:00 pm in Fay School's Primary Building.
For more information, email Carl.Guyer@gmail.com or call 508-481-3770.