This week is the deadline for pulling papers if you hope to run in the upcoming town elections.
While a few contests are brewing (i.e., Selectmen, School Committee, and Library Trustees) there are still several uncontested seats.
Here is a reminder of what those positions are: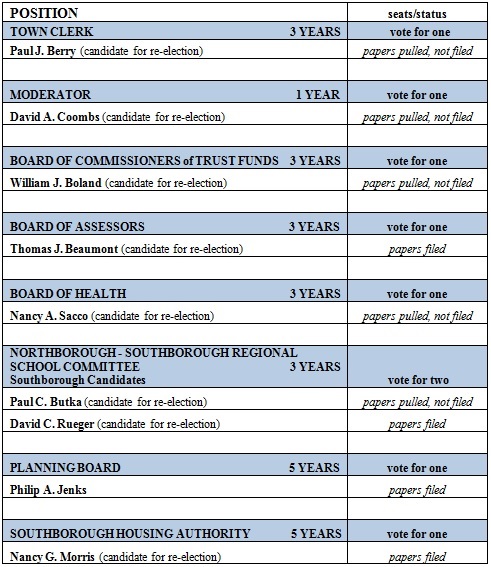 Want to throw your hat in the ring? The deadline to pull papers is noon this Friday, March 21st.
The deadline to file papers with 44 voter signatures is 5:00 pm next Monday, March 24.
If you haven't registered to vote in town (or didn't return this year's census), don't forget that the deadline is March 25th.
Updated (3/18/14 12:25 pm): I accidentally listed Nancy Sacco as having filed her papers. Correction has been made above.