Southborough residents are making headlines this summer.
Check out how resident Chris Willis restored a 1949 Chevy Fleetline Deluxe or how 10 year-old Kendall Sommers and fellow Neary School students collected over a thousand books for homeless children.
Other stories include the Green family speaking about how appreciative they are of all that the community has done to remember their son, Eric.
Easton Youth Baseball's Charis Tournament continues to evolve– Easton Patch
Southborough's 10 year old summer baseball team was the runner-up in the Charis-Easton tournament in North Easton, MA, this past weekend. (The 11 year old team is set to play there this Friday.)
"What was neat was that we had some teams who come a long way to participate," Tournament Director James Muir said. We had a team from Southboro and a couple of different teams from Shrewsbury, which I think was new, and Seekonk and Swansea even threw a couple of teams up for the week. (read more)
Local students collect books for homeless children – Southborough Wicked Local
Kendall Sommers and fellow students at Neary Elementary School collected 1,200 books for Horizons For Homeless Children.
"Kendall's ambitious and very successful project and the support of the Sommers family and others who give so generously is truly appreciated. Our need is great." (read more)
Community keeping young boy's memory alive – Southborough Wicked Local

Green family reflects on all the ways the community "has continued to keep their son's memory alive in ways they never could have imagined."
"I can't even express how much gratitude we feel," said Peter Green. "It's impossible to put into words, that so many people, in so many ways, would show their love for Eric." (read more)
Purple powered prize-winner from Southborough – Southborough Wicked Local
Chris Willis' 1949 Chevy Fleetline Deluxe wins"best paint" at this year's Main Street Auto Show in Marlborough and won last year's Mayor's Prize.
"I grew up around antique cars and I think that once you get a whiff of that sweet smell of old gasoline, you're hooked."(read more)
Music and church keep Greg Krikorian balanced – The Armenian Reporter
Southborough resident Greg Krikorian devotes his life to the Armenian church, music and community.
"I've been very happy to play Armenian music for the various churches, dances, anniversary parties, picnics and weddings," he notes. "Seeing the pure joy on the faces of people as we perform their favorite tamzara warms the heart of any musician." (read more)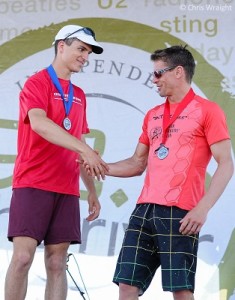 Professional triathlete Dustin Weigl wins Cohasset 2014 Triathlon – contributed
Former Southborough resident Dustin Weigl won the Cohasset Triathlon men's elite division with a time of 53.49.6 on June 29. (See stats here.)