My favorite part of the day during the summer is after a long hot day when the sun slowly starts to set, temperatures start to go down and there's gentle coolness in the air.
As the sun sets later this time of year, there's plenty of after dinnertime activities to do in the area. One of my favorites is walking.
Here's a list of some of my favorite local walking trails (and some that I hope to try!)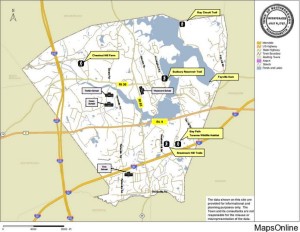 The best part of all these places is that they are of minimal or no cost at all.
Take advantage of the parks in area – you won't have to break the bank for a simple day trip.
If you'd like to share your favorite walking trails in the area, comment below.