A new AAU baseball program is recruiting Southborough players ages 10,11, and 13.
Home games and outdoor practices will be held in Marlborough at Fay fields. Indoor practices will be in nearby Hudson.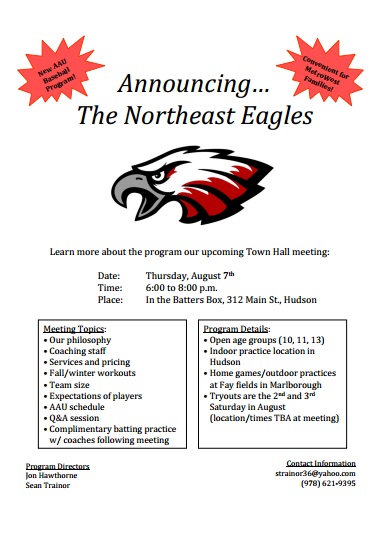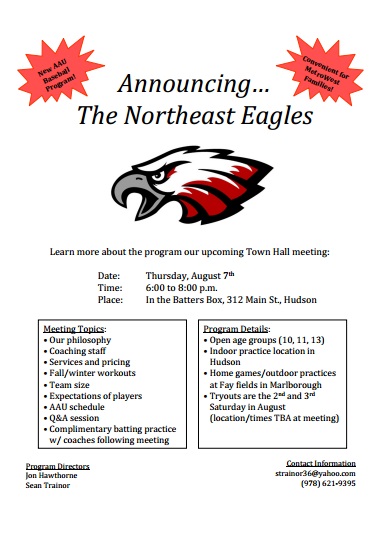 Anyone interested in learning more can attend a "Town Hall" on Thursday, August 7th, 6:00 – 8:00 pm at In the Batters Box, 312 Main Street, Hudson.
The presentation will be followed by Q&A and a complimentary batting session with coaches.
Updated (7/25/14 3:00 pm) I fixed my mistake in the address for the Thursday meeting.