Here are highlights of what's happening around town this weekend. For more details and the full list, check the Event Calendar.
Friday, November 14, 2014:
Woodward Family Fun Night (5:30 – 7:30 pm) @ Woodward School: Fundraiser for Woodward SOS – The former "Ice Cream Social" has expanded into a full evening of family fun with pizza and Gym Games. As always, the night features ice cream sundaes and the famous basket raffle (13 fabulous baskets made by Woodward students, families, teachers and staff.) Gym Games – For $5, you can buy a ticket for a 20 minute session, or get one ticket free when you buy 20 raffle tickets. So, let the kids load up on ice cream. They'll burn it off in gym games while you select baskets to use your raffle tickets for.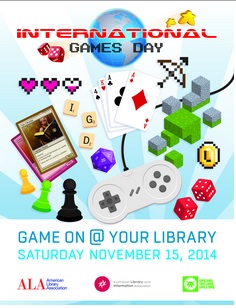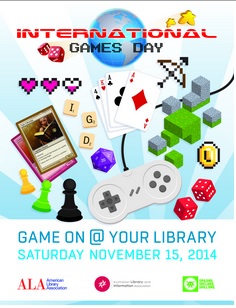 Saturday, November 15, 2014:
International Games Day @ your library (10:30 am – 4:30 pm) @ Southborough Library: Bring your wits (and maybe your lucky rabbit's foot) to the library tomorrow. The library is joining an international celebration tomorrow. It's a day of gaming for all ages – from board games to puzzles, celebrating with libraries across the world as part of International Games Day sponsored in part through the American Library Association. For more info on International Game Day, click here.