One 10 year old in town is doing her part to help victims of the earthquake in Nepal.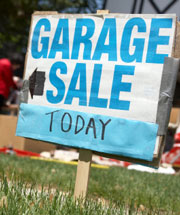 Alex Varner learned about the tragedy in her 5th grade class at Neary School. She wanted to something to raise money for much needed supplies. So, she is holding a garage sale this weekend.
All funds from the sale will be donated to the cause.
Alex has been organizing old toys and clothes. There will also be kitchen items and small furniture for sale.
The sale takes place from 8:00 am – noon this Saturday, May 9 at 9 Sadie Hutt Lane (off Sears Road).
You can check out their Craig's List listing.