Here is a selection of the committee and board meetings for the week along with my selected highlights from the agendas. All these meetings are open to the public, so you're welcome to stop on by.
Be aware that changes to the meeting schedule are known to happen throughout the week. For a complete list of meetings, visit the town website.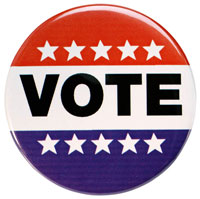 Don't forget that today is the Town Election.
Click here for election info.
Tuesday, May 12, 2015
Wednesday, May 13, 2015
Thursday, May 14, 2015
The Superintendent's Curriculum Advisory Committee invites you to attend its final curriculum forum of the school year. Please join us on Thursday, May 14, 2015, 3:30 – 5:00 PM at Algonquin Regional High School as we welcome Department of Elementary and Secondary Education guest presenters Helen Levine, Literacy Specialist, and Anne Marie Condike, Math Specialist, to the Public Schools of Northborough and Southborough. Our guest presenters will guide participants in an engaging review of the curriculum standards and features of the Massachusetts English Language Arts and Mathematics Curriculum Frameworks. A panel discussion will follow the presentations. The forum will be held in the Library/Media Center. Please contact the Superintendent's Office for more details.
*Southborough Access Media will broadcast the School Committee meeting live on Verizon-37 and Charter-192. Click here to see this week's schedule with rebroadcast times.