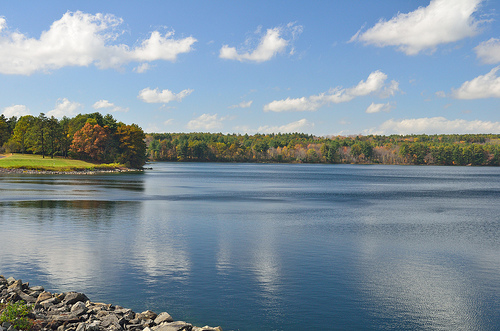 The Southborough Senior Center is seeking volunteers to join a Trailblazers group. Their mission is to develop programs for active seniors.
The next newsletter, bound to hit your mailboxes soon, posts that the first meeting takes place next week, Wednesday, September 2nd at 3:00 pm.
Seniors are invited come share ideas and learn what the group is about. The group plans to meet at the same time on the first Wednesday of each month.
The newly formed group has already identified its first activity – the challenging Quabbin Reservoir Park Hiking Trail. In addition to hiking, seniors will learn about the history of the reservoir.
That trip is scheduled for Friday, September 25th. You don't have to be a Trailblazers member to join them.

To learn more about the group or the trip, click the thumbnail to enlarge.
Editor's Note: On a separate programming note, the Senior Center asked me to clarify a typo in their newsletter. The Mohegan Sun bus trip will take place on Monday, October 5th.