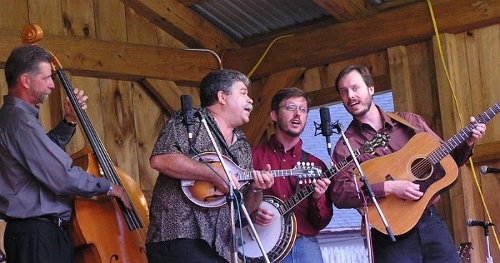 Southborough's Steeple Coffeehouse was set to kick off its 20th season this week. Unfortunately, they were competing with a much bigger anniversary celebration.
St. Mark's School is celebrating 150 years this weekend with visiting family and alumni. Coffeehouse organizers realized that the scope of that celebration was likely to impact their venue's parking.
Organizers opted to ask the band, Blackstone Valley Bluegrass to come back at the end of their season on June 11th.
With no concerts scheduled for November, that means the 20th season won't be kicking off until December. So save that date, December 12th at 7:30 pm:
Jazz Up Your Holiday Season with the Dave Pietro Quartet.

Dave and his jazz quartet will be playing some your favorite Holiday Season songs. Come join us for a great night of music!
For more details, stay tuned.