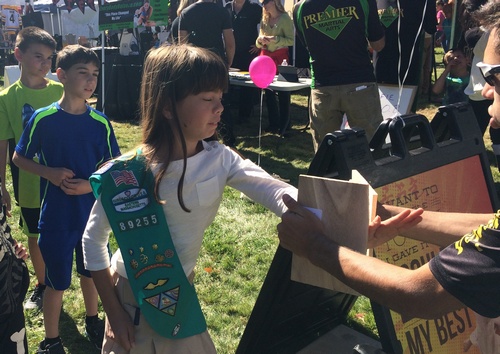 This isn't a Southborough event. But it's free, nearby, and I felt guilty keeping the news to myself!
For those of you concerned about your kids being bullied (now or in the future), there's a free workshop you can bring them to tomorrow night. But they are asking for advance registration:
Premier Martial Arts will present "Done with Bullying," a free anti-bullying seminar for children ages 8 -13 at its training facility (771 Boston Post Road East, Marlborough, MA) on Friday, October 23, 2015 at 7:00 pm.

Premier Martial Arts is proud to bring the "Done with Bullying" program to its Marlborough facility for the first time. The free program is aimed at teaching practical strategies for identifying and dealing with bullying behavior and how to "buddy" rather than "bully" others.

"Bullying is a community issue, not just a school or individual child issue. As community leaders, parents, relatives, and concerned citizens it is our responsibility to educate ourselves and the community," says Ginger Ruddy, Operational Director/Instructor of Premier Martial Arts. "Every child has the right to feel safe and secure in their communities. It is our goal is to educate communities, help those communities address bullying situations, and change school culture."

"Bullying is still a huge issue, and we believe that no other industry is better equipped to end bullying than martial arts," says Greg Riddle, Owner/Instructor of Premier Martial Arts. "We hope you'll come out and see for yourself."

To sign up for the program, please call (508) 229-2545 to reserve your child's place, as space is limited.

Children attending the event will learn how to identify bullying behavior, strategies to deal with bullying behavior, and what to do if they see others being bullied. Information packets will be available to all parents/guardians (which contain additional bully-awareness materials), and all parents/guardians are encouraged to stay for the presentation.