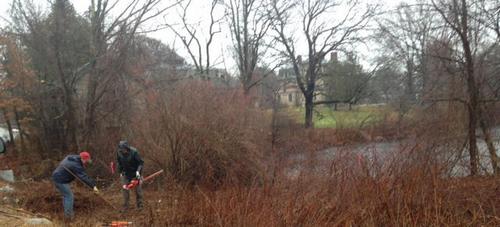 Next weekend, the Southborough Trail Committee will be working to clean up the Sudbury Reservoir Trail. They are looking for volunteers to help.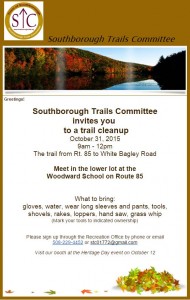 Cleanup will take place on Saturday, October 31 from 9:00 am – noon. Click on the flyer for more details.
If you are interested in participating, you can sign up through the Recreation Office by phone or email 508-229-4452 or stc01772@gmail.com.
If you'd like to learn more about the committee, visit their website here.
You may also want to take a look at my coverage of their presentation to the Board of Selectman this fall. It includes some interesting previews of projects they're hoping to tackle.