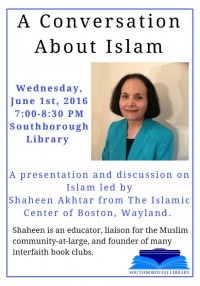 A liaison for the local Muslim community is reaching out to Southborough residents.  She hopes to hold a public conversation with residents about Islam.
The event will be a held at the Southborough Libary on June 1st from 7:00 – 8:30 pm.
The presentation and discussion will be led by Shaheen Akhtar from The Islamic Center of Boston, Wayland.