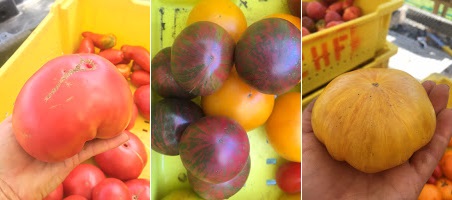 Here are highlights of what's happening around town this week. For more details and the full list, check the Event Calendar.
Wednesday, August 31, 2016
First day of public school (grades K-12)
Author Series: Lou Prosperi (7:00 – 8:30 pm) @ Southborough Library: The author will discuss his recent book, "The Imagineering Pyramid: Using Disney Theme Park Design Principles to Develop and Promote Your Creative Ideas." See dedicated post for more details.
Saturday, September 3, 2016
Meet the Farmer (10:00 am – 2:00 pm) @ Chestnut Hill Farm: Join us for a tomatolicious morning on the farm. We will have tomato tastings (yep, learn all about our delicious heirloom varieties from their crazy names to the stories of where they came from); a tomato seed saving demo- we will teach you how to save seed from some of your favorite tomatoes; we will make a simple pico de gallo salsa recipe and of course, something fun for the kiddos such as a craft/art activity.