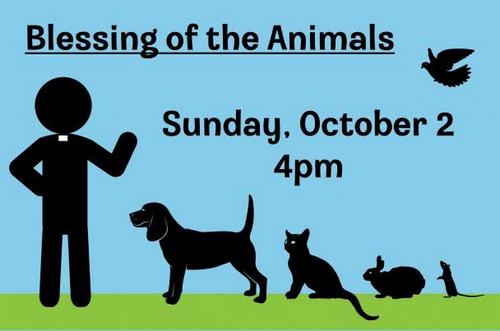 This year, St. Mark's Episcopal Church is inviting the entire community to join them for the Annual Blessing of the Animals. (And it isn't exclusive to real animals.)
It will be held this Sunday, October 2 at 4:00 pm.
Pet Blessings happen near St. Francis Day—October 4—in honor of this saint who befriended all of nature. Dogs, cats, gerbils, chickens, bearded lizards, and other animals (leashed and caged as needed) are welcome! Young children may also want to bring their stuffed teddy bears and the like to receive a blessing as well.

The gathering will last about 15-20 minutes and will be held on St. Mark's Church lawn. Donations of pet food for the Southborough Food Pantry will be welcome!