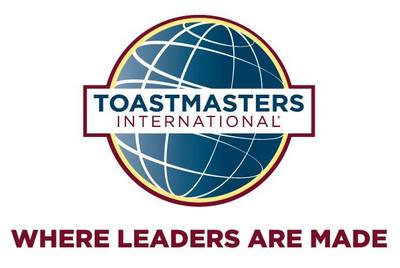 Interested in improving your communication/speaking skills?
A Toastmasters group is holding an Open House on January 30th. The "Lake Williams Wordsmiths" relocated their weekly meetings to Southborough in November. Now they are inviting the community to learn more about them:
Lake Williams Wordsmiths Toastmasters Club Open House
When: Monday, January 30th from 12-1pm
At: Southborough Library
See a typical meeting, enjoy light refreshments and a chance to win an Amazon gift card!
lakewilliamswordsmiths.org

Toastmasters is a great way to improve public speaking skills in a fun, supportive and self-paced environment. Participation can offer help with speaking and presenting compellingly, becoming a stronger leader, listening effectively and thinking quickly and clearly.
If you aren't familiar with Toastmasters, their focus is on helping members improve their speaking skills in a variety of situations: 
You join a community of learners, and in Toastmasters meetings we learn by doing. Whether you're an executive or a stay-at-home parent, a college student or a retiree, you will improve yourself; building skills to express yourself in a variety of situations. You'll open up a world of new possibilities: giving better work presentations; leading meetings – and participating in them – more confidently; speaking more smoothly off the cuff; even handling one-on-one interactions
The supportive group welcomes all skill levels, from complete beginners to advanced speakers. How does it work?
In a club meeting, you practice giving prepared speeches as well as brief impromptu presentations, known as Table Topics. There is no rush and no pressure: The Toastmasters program allows you to progress at your own pace.

Constructive evaluation is central to the Toastmasters philosophy. Each time you give a prepared speech, an evaluator will point out strengths as well as suggest improvements. Receiving – and giving – such feedback is a great learning experience. In Toastmasters, encouragement and improvement go hand-in-hand.
The group is non-profit but charges a small fee to join, in order to cover the cost of materials, refreshments, etc. For more information, visit their website.