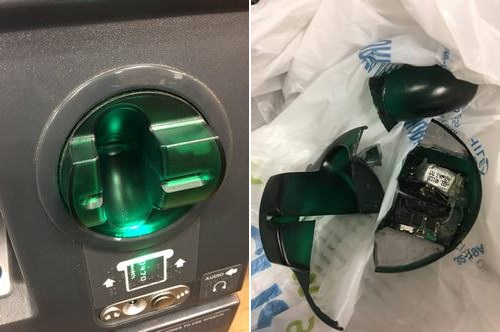 After two recent incidents of card skimmers discovered in town, I followed up with Police Chief Kenneth Paulhus. I wanted to find out what signs readers (and I) should be on the lookout for.
The Chief pointed me to some Facebook posts by the department in December. They reposted them again for the public today.
Included in the posts was advice from police:
Always try to shake the front part of the card reader at an ATM. Most fake ones are placed over (on top of) the original card reader.
Linked articles in the Facebook posts also urge to look for anything that looks loose, scratches, residue from tape, and even pinhole sized cameras that may be spying on your passcode entry.
Here are two articles SPD posted with tips on avoiding skimmers:
Tip articles can clearly be helpful, since they led to the most recent skimmer discovery. According to Southborough Wicked Local, the skimmer was discovered by a Southborough resident who knew what to look for thanks to similar articles. You can read about that here.