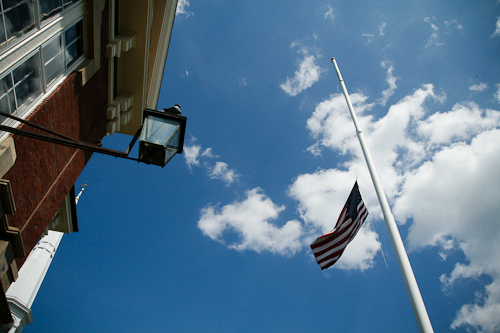 Flags in Southborough and across the state are flying at half staff tomorrow in honor of another Massachusetts soldier who fell long ago, whose remains were recently identified.
By order of Governor Charles Baker, the lowering of flags is effective Wednesday, August 2, 2017 from sunrise to sunset.
This is the day of interment for Navy Yeoman 3rd Class Edmund T. Ryan, a Massachusetts native combat veteran who served on the USS Oklahoma and was killed at Pearl Harbor on December 7, 1941. His remains have been identified and are returning home to be laid to rest this Wednesday.
You can read more about the Wilbraham native here.