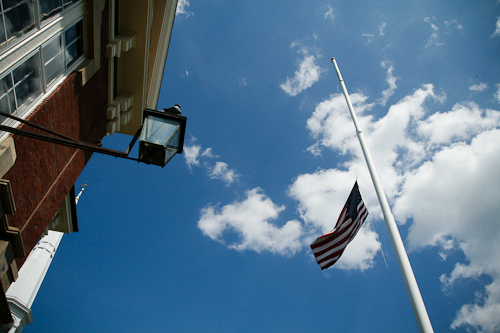 Flags in Southborough and across the state will be flying at half staff tomorrow, May 25, 2018, at the order of Massachusetts Governor Charlie Baker. The lowering is in honor of another long-ago fallen soldier whose remains were recently identified.
US Marine Corp's Private First Class Francis E. Drake, Jr., was Killed in Action on 9 October 1942, during WWII in the Third Battle of the Matanikau at Guadalcanal. His remains will be laid to rest at the Massachusetts Veterans' Memorial Cemetery, Agawam, MA on Friday. PFC Drake was originally from Springfield, Massachusetts.
The Department of Defense announced the identification of PFC Drake last October. You can read more about that here. You can find additional background on the battle in which PFC Drake lost his life here.