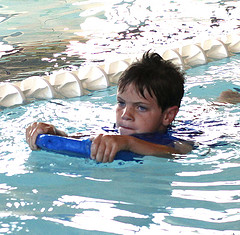 Were your kids eager to pop their "puddle jumpers" or ditch their swim vests this summer?
Or maybe it's you that is tired of watching others swim like otters while you stick to the shallow area?
Southborough Recreation is again offering swim lessons through YMCA Boroughs Branch (the Westborough location.)
The classes are offered for all ages and abilities with a variety of days and times. (There's even a "porpoise club" for already adept kids and teens looking to refine competitive strokes and build strength/endurance.)
Registration is open. Some lessons begin as soon as Tuesday.
For the classes and schedule, and to manually register, click here. (No online registration is available.)