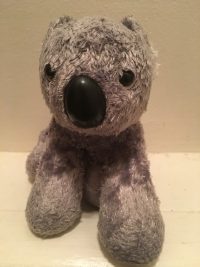 Another post about an animal rescued in Southborough. The difference today is that this animal is stuffed.
(I would have said it wasn't real. But as The Velveteen Rabbit teaches, if it's loved enough, it may be real to someone.)
A reader reported a stuffed koala found in a driveway after visits from Trick or Treaters. She is hoping to reunite a child with his/her lost buddy. (From the pic, it seems too "loved" to be simply a costume prop.)
I hope there wasn't a child (and parents) with a tearful, sleepless night out there!
If you wish to claim the Koala please call or text 617-875-7283. (If you need a better look, click on the picture to enlarge.)