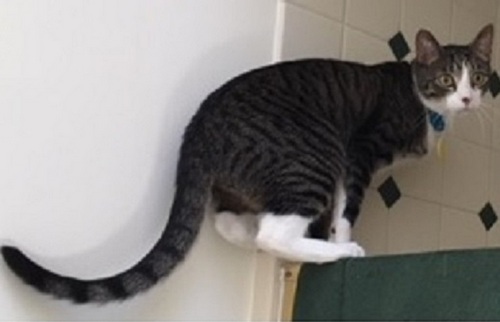 Please help an owner find her missing cat, Cicso. The formerly indoor cat escaped from his home in Westborough near Uhlman's a few months ago.
His owner saw a post about a cat recently found in Southborough (apparently not him) and reached out. Cisco has previously been sighted near the town border, so may be in our town now.
His owner writes:
Cisco, is a brown, black and white tabby cat, neutered male, around 3 years old. He is an indoor cat, on the smaller, thinner side – around 8 lbs. His special markings include white paws, chest, and blaze down the middle of his face. He has a black spot on his nose. . .

I am hoping people contact me at 302-230-6024 with ANY sightings so we can try to get him back home. He is friendly, but likely timid as he has been outdoors now for quite some time.