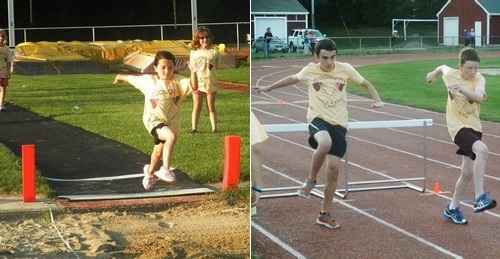 The ARHS Track team is holding its "Algonquin Track & Field Camp" again this summer. The camp is open to children currently in grades 1-8.
The camp takes place at Algonquin starting the last day of school. It will run from 5:00 – 8:00 pm the evenings of Monday, June 17* – Friday, June 21. (Based on past years, I suspect that required arrival time may be 4:45 pm.)

In the past, organizers described that campers, split by age groups, take part in throwing, jumping, running and hurdling activities. On the final night, they compete in a track meet with an awards ceremony and demonstration by high school athletes.
The coach and student run camp is an ARHS Track team fundraiser. This year, the fee is $110 for the first child with discounts for siblings.



The deadline for registration is June 10th. For details and the registration form, click here.