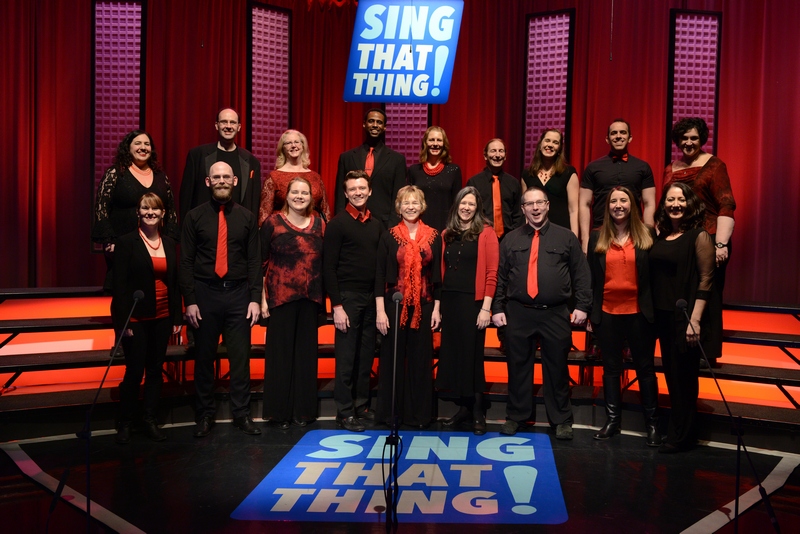 The Labyrinth Choir is having a big week. Earlier this spring, I shared that the group competed on the chorus competition show "Sing That Thing!". Yesterday, WGBH notified me that Labyrinth was named a finalist. This Friday's season finale will feature Labyrinth competing to be named the winner of its division and potentially the overall season.
Southborough-based Labyrinth Choir has been selected as one of two finalists in the adult category to compete on the Season 5 finale of Sing That Thing! . . .Ultimately, one winner from each division will be selected, as well as an overall season winner. . .

Based in Southborough, Massachusetts, Labyrinth Choir consists of a professional choral conductor, 20 singers, and an accompanist. Under the artistic direction of Dr. Anita Kupriss, the group has sung in several languages including Latin, Italian, Urdu, Estonian, Latvian, Spanish, Hebrew, and French. They have an extensive repertoire including classical, contemporary, Broadway, jazz, and traditional music from different cultures. Labyrinth Choir loves to engage with its audience during performances by encouraging sing-alongs and poetry recitations. Their official mission is, "seeking the heart of music through the art of singing."
You can see the episode from earlier this season that earned the singers their spot in the finals here.
The finale will air this Friday, May 31 at 8:00 pm on WGBH 2.
Unfortunately, the timing means that Labyrinth singers won't be able to catch the broadcast live. They'll be busy singing on a stage in Beverly. The group will perform the first of its two "World House" concerts on Friday night. As I've previously posted, the group's second World House concert takes place in town this Sunday, June 2nd. Click here for those details.