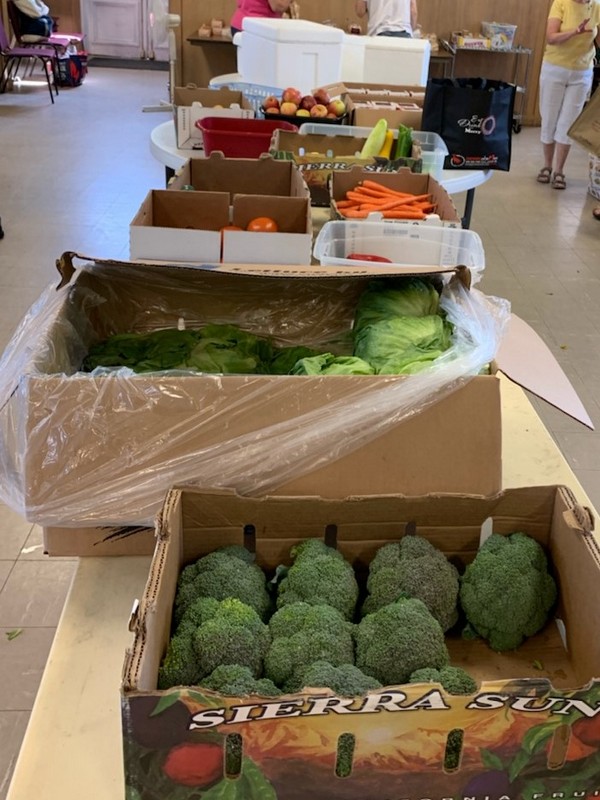 Normally, food given out by the Southborough food pantry consists of non-perishables. But last week, food pantry clients were treated to fresh bounty.
The Southborough Senior Center was proud to share news about the special event their volunteers helped make possible.
Director Pam Lefrancois wrote:
Seniors who visited the Southborough Food Pantry received a wonderful selection of fresh fruits and vegetables on Friday [courtesy] of a grant to the Friends of the Southborough Council on Aging from the Foundation for Metrowest.

Many thanks to the Senior Center volunteers who delivered the produce and the Food Pantry volunteers who help distribute them. Thank you to the Foundation for Metrowest for their support and the Friends of the COA.