The Town updated the number of infected residents this afternoon. A total of 20 Southborough residents have been confirmed. 8 are in isolation, with 12 having already been cleared.
Below are the latest stats from the Town website: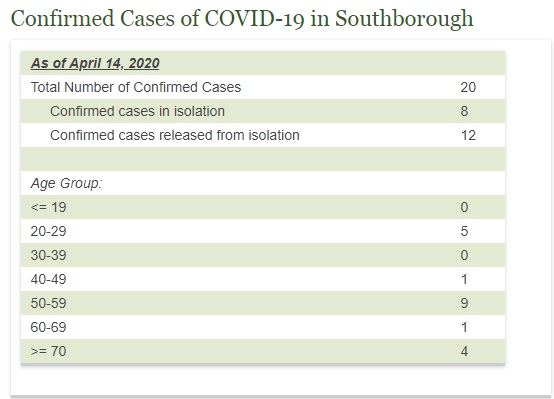 Updated (4/16/20 11:39 am): As of this time, the Town is still showing the same stats as above. Meanwhile on April 15th, Mass DPH posted a list of infected patients by town. It indicated there were 21 infected Southborough residents as of yesterday afternoon. I checked with the Town Administrator about the discrepancy. He said they determined that the state included someone who has been residing in an out-of-town assisted living facility for a number of years.